Help from child welfare services before a baby is born
Marie is a single parent when she is expecting her second child. An ultrasound scan shows that the baby has a heart condition and Marie is worried about how she will manage to care for both the baby and her school-age child. Together with a maternity clinic representative, she contacts the child welfare services; when the baby is born, the welfare services start looking after the family's affairs. The older child is placed with a foster family while his mother is in hospital. When the mother and baby are discharged from the hospital, a family worker comes to their home to help and advise the family.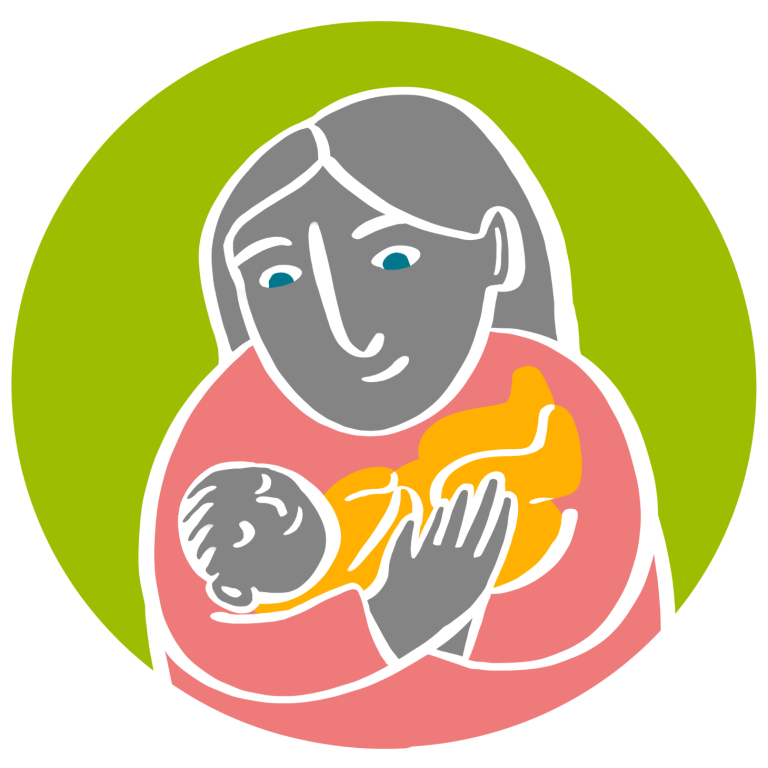 Childbirth is approaching and Marie is becoming increasingly concerned
As the birth of her child approaches, Marie becomes increasingly tense and anxious about the future. The child's father has not been granted a residence permit in Finland, so he cannot be involved in the new baby's life. Marie has no one to ask for help or talk to. She sometimes calls her mother, who lives on another continent, but she does not want to worry her too much.
Marie is also worried because the doctor thinks that the baby will have health problems and require special care. Marie hears from the clinic's nurse that the child welfare services can be contacted for support even before the baby is born. Together, they submit an anticipatory child welfare notification, and a note is made that the family will receive help from the child welfare services if the baby needs hospital care after birth. This is a relief for Marie.
Marie goes into premature labour. The child welfare services place the older child with a foster family as a support measure until Marie can go back home. The plan also states that a family worker will support Marie at home if the baby needs more care than normal.
Welfare services help care for the baby and support the school-age child
The baby is born prematurely through a C-section and is immediately admitted to a children's hospital due to heart problems. Marie is released from the hospital, but she is in poor physical condition from the birth and unable to walk properly. She does not get any sleep at all on her first night back home because she would like to be close to her baby and breastfeed her.
Marie expresses milk at home and hopes that she can take it to her baby. The child welfare services provide Marie with a few taxi vouchers, and Marie takes a taxi to the hospital every day for about a week until her wounds begin to heal and she is able to travel by public transport again.
The baby is eventually able to come home but requires a lot of care. Marie is worried about her older child, for whom she does not have enough time. However, the child welfare services had made an anticipatory decision to offer Marie support if the baby needed special care. A family worker visits the family twice a week to help with childcare and talk to Marie. She also takes the older child outdoors or swimming and helps him with his homework if needed.
A mother who can't cope alone
Help for a child's neuropsychiatric disorders